Digital Transformation for Financial Services
June 13-14, 2023
Empower your business with digital processes and tools that drive results in the face of changing consumer expectations, new security threats and compliance challenges.
Financial services firms are undergoing complete makeovers — reworking their vision, resources and leadership strategy to stay competitive in the digital world.
Join this Summit to learn to transform strategically, creating a digital-first strategy that combines emerging technologies such as AI, analytics, blockchain and more with the right talent and ways of working to optimize efficiencies, bolster resilience and drive long-term success.
Watch on demand webinars from the world's leading innovators, vendors and evangelists.
Digital Transformation for Financial Services
June 13-14, 2023
---
June 13 | Leveraging Data Analytics and AI in Financial Services
Harness the power of data analytics and AI to drive evidence-based decisions, quickly identify growth opportunities and more.
2:00PM EDT | 7:00PM BST | 2:00AM SGT+1
Deploying a Microservice Data Layer on Kubernetes | Learn more
---
June 14 | Overcome Security and Compliance Challenges in Finance
Discover Strategies and tools to help you keep up with consumer laws, combat cyber-attacks, optimize ESG reporting and reduce compliance costs.

11:00AM EDT | 4:00PM BST | 11:00PM SGT
Overcoming security and compliance challenges in finance | Learn more
1:00PM EDT | 6:00PM BST | 1:00AM SGT+1
Using crowdfunding and alternative Investments to better serve clients | Learn more
---
Platinum Sponsor
Redis
Presenters
Audience
C-Suite, MDs, Heads, EVPs, SVPs, VPs, Directors, Managers, Advisors, Partners and Consultants within:
FinTech & IT
Data Governance, Operations & Compliance
Investment Management, Finance & Strategy
Data Analytics / Data Management / Data Quality
Risk Management (Enterprise, Ops, IT, Corporate)
Payments & Emerging Payments
Digital Transformation & Strategy
Product Development / Innovation & Automation
IT Infrastructure / IT Security
Previous Speaking and Attending Companies
Accenture, Aerospike, Adobe, BAE Systems, Ball Corporation, Bank of America, BBVA, Bitconnect, Boeing, Bosch, Bestel, BMO, BNP Paribas, Booz Allen Hamilton, Capgemini, Capital One, Chevron, Cognigo, CoreSite, Credit Suisse, Cox Communications
Deloitte, Deutsche Bank, Duke Energy, Energy Transfer, Ericsson, Evolutio, EY, FedEx, Finastra, Fiserv, Federal Reserve, General Dynamics, General Motors, Hilton, Hitachi, Huawei Technologies, Ingenico, Infiltron Software Suite, Kaiser Permanente
Kiewit, Leeds Building Society, Lenovo, LG Electronics, LinkedIn, Lockheed Martin, McAfee, Morgan Stanley, MUFG, Netflix, Nokia, Nomura, Panasonic, Pfizer, PwC, Northrop Grumman, Raytheon Technologies, Refinitiv, Repsol, Samsung Electronics
Schneider Electric, SecurityHQ, Siemens, SK Telecom, Symantec, Telenet, Trustwave, Union Pacific Railroad, Universal Computer Center, US Air Force, US DOJ, US Government, Vesta Corporation, Visa, Volvo, Walt Disney, Wells Fargo, YETI, and more!
In Partnership With
TechTarget Editorial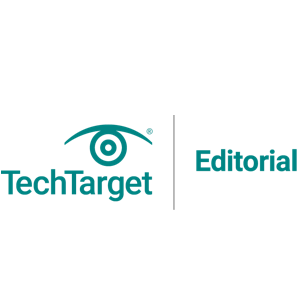 Get more out of BrightTALK Summits