Effective Application Security
June 6-8, 2023
Secure your application environment both on-premises and in the cloud with DevSecOps and the right tools and testing.
Attackers have many opportunities to strike on-site and cloud-based enterprise applications from early in the development process. But many solutions and tools — such as the emerging DevSecOps framework – are available to better secure applications and ensure security is prioritized within DevOps and application security testing tools. Tune into this summit to hear leading experts discuss how to secure applications in your enterprise infrastructure with strategies like DevSecOps along with the right combination of tools and testing.
Register for free today to reserve your spot and gain access to live webinars and fireside chats from the world's leading innovators, vendors and evangelists.
Tracks
Improve App Security with DevSecOps
June 6, 2023
Ensure security remains top priority in application development by implementing a DevSecOps strategy.
Application Security Tools and Testing
June 7, 2023
Discover leading application security tools and testing solutions to accelerate and better organize the app development process.
Protecting Cloud and Mobile Applications
June 8, 2023
Learn how to best secure cloud and mobile-based applications with demonstrated strategies and helpful tools.
Diamond Sponsors
F5
Panoptica
Radware
Platinum Sponsors
CiscoSecure
DoControl
OneSpan
Thales
WindRiver
Gold Sponsor
Checkmarx
Presenters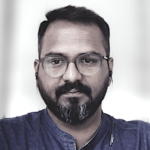 Get more out of BrightTALK Summits