Reimagining IT Operations with AI
November 13-14, 2024
It's time to usher in a new era of seamless, data-driven operational excellence.
Legacy IT operations approaches are inefficient in the context of the ever-growing complexity that comes with the proliferation of digital environments, applications, services and data involved in modern day business.
Join this two-day Summit to explore how AIOps is changing the game for IT operations teams by simplifying infrastructure optimization, automating routine monitoring, speeding up route cause analyses and reducing MTTR.
Reimagining IT Operations with AI
November 13-14, 2024
Tracks
AIOps Strategy and Implementation
November 13, 2024
Develop an effective AIOps roadmap by evaluating the most suitable solutions for your organization's needs and getting practical approaches and best practices to ensure a successful implementation.

AIOps in Action
November 14, 2024
Explore the latest techniques for operational excellence, from self-healing IT environments to automated incident management and advanced root cause analysis with predictive analytics.

Audience
C-Suite, MDs, Heads, EVPs, SVPs, VPs, Directors, Managers, Advisors, Partners and Consultants within:
AI & Business Strategy
Analytics and Project & Portfolio Management
IT Application Support
Big Data and BI Architecture
BI Data Analytics
Business Operations
Business Process Management
Data Science
DevOps
Digital Marketing
IT Risk Management
IT Infrastructure & Security
Previous Speaking and Attending Companies
AECOM Technology Corporation, Air Canada, Airbus, Albertson's, American Chemical Society, American International Group, Inc., American Medical Association, Andritz AG, Aon Corporation, AstraZeneca Plc, Bank of America Corporation, Bank of Commerce (Philippines), Barclays PLC, Baxter International Inc, Bayer AG, BNP Paribas Limited, Booz Allen Hamilton Inc, Bosch Limited, British Airways, Bupa, CAA-Quebec, Calgary Co-operative Association Limited, California State Automobile Association, Canadian Automobile Association, Canadian Imperial Bank of Commerce, Canadian Tire Corporation Limited, Capital Power Corporation, Cardtronics Inc, Cargill Incorporated, Citi, Citizenship and Immigration Canada, , Coast Capital Savings Credit Union, Cobham plc, Comcast Corporation, Corus Entertainment Inc., County Materials Corporation, CPFL Energia, CPL CONCORDIA
Crane Worldwide Logistics, Credit Suisse First Boston LLC, CRISIL Limited, Crum & Forster, CTU Online, Cummins Inc., CVS HEALTH Corp, Dow Jones & Company, DrMar Dragon, Dublin City Council, ENMAX Corporation, Enverus, ESPM, Exeter Finance Corp., Federal Reserve Bank of Atlanta, Florida Department of Health, Gate Gourmet, Inc, General Dynamics Mission Systems, GoHealth, Goodwill Industries International, Government of Alberta, Government of Newfoundland and Labrador, Government of Singapore Investment Corporation Pte Ltd, Great American Insurance Company, Guy's and St Thomas' NHS Foundation Trust, H-E-B, H&R Block Inc, HelmsBriscoe, Herbalife Ltd, Hilton Hotels Corporation, HSBC plc, Infor Inc, Intact Financial Corporation, Inter IKEA Systems BV, International Monetary Fund, Ipsos S.A, Israel Airport Authority Information Center, Ista Shared Services, ITESM
Jacobs Engineering Group, Jaguar Land Rover, Jardine Matheson Ltd., Johnson Controls, Inc., La Capitale, LA County, Liberty Mutual, Lockheed Martin Corporation, Lojas Renner S.A., Lombard, Odier & Cie London Stock Exchange Group plc, Longo, Los Angeles Police Department, LPL Financial Services, Ltimindtree, Lucasmap, M&G Investments Pte Ltd, Manitoba Public Insurance, Mapfre, SA, McCain Foods Limited, McCoy's Corporation, McKesson Corporation (Qlikview), McKinsey & Company, Mercer Investment Consulting Inc, Merck & Co., Inc., Michael Page International, Morgan Stanley & Co., Munich Re, New York Power Authority, New York State Department, NHS, Northern Trust Corporation, Northrop Grumman Corporation, Ocado Limited, Orange Unified School District, PAREXEL International Corporation, Quantum Health, Selfridges Group, Societe Generale SA
Standard Chartered Holdings, Staples, Inc., State of Minnesota, Sterling Bank Plc, Stryker Corporation, Sumitomo Chemical Co., Ltd., Swiss Re Corporation, TD Bank, Teagasc, Tesco PLC, The Associated Press, BNY Mellon Corporation, The Boeing Company, The Capital Group Companies, Inc., The Charles Schwab Corporation, The Department of Internal Affairs, The Dow Chemical Company, The Economical Insurance Group, The Foschini Group, The Merck Group, The Sherwin-Williams Company, The Walt Disney Company, Toronto Community Housing Corporation, Tyson Foods Inc., U.S. Bancorp, U.S. Department of Veterans Affairs, U.S. Senate, UAP, Inc., United Parcel Service Inc., United States Department Of Homeland Security, Visa Inc, Volkswagen AG, Washington State, Wells Fargo & Company, Wieland, Wolters Kluwer nv, Yale University, Zurich Financial Services
In Partnership With
TechTarget Editorial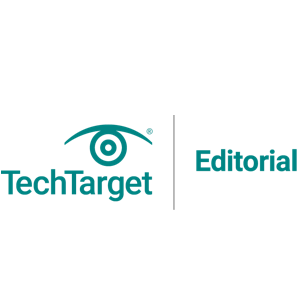 Get more out of BrightTALK Summits