Innovations in Edge Computing
November 5-6, 2024
Reduce latency, improve bandwidth and optimize service quality: Unlocking the fill potential of edge computing.
Organizations are increasingly looking to the network edge as the centre of data-driven operations. As IT architectures grow in size and complexity and IoT devices proliferate, edge deployments and deep edge computation give organizations the ability to make data-driven decisions in real-time, without relying on cloud connectivity or external servers.
Edge AI takes this a step further, leveraging predictive analytics and pattern recognition to automate tasks like anomaly detection and predictive maintenance.
Join this Summit to explore the latest innovations in edge computing and discover how to harness them to optimize real-time data processing, reduce latency for data-intensive applications and bolster security for edge devices and data
Innovations in Edge Computing
November 5-6, 2024
Tracks
Edge-Optimized Solutions for Real-Time Performance
November 5, 2024
Harness SD-WAN, AI, network edge technology and more to minimize latency, boost data processing, optimize application responsiveness and accelerate your digital transformation journey.

Secure and Seamless Edge-to-Cloud Integration
November 6, 2024
Integrate computation across hybrid environments and the edge, securing your data, devices, and networks. Additionally, delve into insights for optimizing the value of your cloud environments while minimizing data transport expenses.
Audience
CTOs, MDs, Heads, EVPs, SVPs, VPs, Directors, Managers, Practitioners, and Consultants within:
IT Infrastructure / Desktop Infrastructure
Systems Engineering / Systems Operations
IT Architecture / Solutions Architecture
Software Engineering / Data Engineering
Computing / Edge Computing
Data Operations / Data Applications
Cloud Integration
AI Automation / Machine Learning
Network Operations / Network Infrastructure
Enterprise Applications / Mobile Applications
Hybrid Cloud Environments
Digital Transformation
Previous Speaking and Attending Companies
Alkhabeer Capital, América Móvil, American Airlines, American Red Cross, Aon Corporation, Apple Inc, ASICS Corporation, AT&T, BAE Systems, Ball Corporation, Bank of America, BBVA, Bestel, BMO, BNP Paribas, Boeing, Booz Allen Hamilton, BorgWarner Inc., Bosch, British Telecom Group, Caesars Entertainment, Capital One, CapTech Ventures, CBT Company, CFAO Group, Challenger Stone, Charles Schwab, Chevron, CIGNA, Claranet, CNA Financial, Cobra Trading, Cogent International, Columbia University, Cox Communications
Credit Suisse, CTBC Bank Corp., DBS Bank, Deloitte, Deutsche Bank, Deutsche Telekom AG, Dow Jones, Duke Energy, Energy Transfer, Engen Petroleum Ltd, Ensono, Evolutio, FedEx, Fiserv, Federal Reserve, Ford Motor, General Dynamics, General Electric, General Motors, Goldman Sachs, Healthcare Australia, Hilton Hotels, Inertial Labs, JPMorgan Chase & Co, Kaiser Permanente, Kiewit, Leeds Building Society, LinkedIn, Lockheed Martin, ManTech, Marsh Inc., MasterCard, McAfee, Morgan Stanley, MUFG, NAES Corporation
Nemertes Research, Netflix, NHS Shared Business Services, Nomura, Northrop Grumman, Office Depot, Optum, Oracle, Pacira Pharmaceuticals, Palomar Health, Panasonic, Parkway Corporation, Paystack, PepsiCo, PETROBEL, Pfizer, Plug and Play, PwC, QBE Insurance Group, Raytheon Technologies, RBC, Refinitiv, Repsol, Samsung Electronics, SaskEnergy, Saudi Telecom, Sauer Brands, Inc., Schellman, Schneider Electric, Scotiabank, SecurityHQ, SED International, Select Sires, Shared Services Canada, Stanley Black & Decker, Stryker Corporation
Sumitomo Mitsui Trust Bank, Techstrong Group, Teladoc Health, Telenet, Tesco Bank, Thermo Fisher Scientific, Tigermar Global, Union Pacific Railroad, U.S. Bancorp, U.S. Coast Guard, U.S. Xpress Enterprises, Inc., UnitedHealthcare, Universal Computer Center, US Air Force, US DOJ, US EPA, US Government, Valeo, Vesta Corp, Visa, Vitamix, Volkswagen AG, Volvo, Walt Disney, Wells Fargo, Westlake Chemical Corporation, Willis Group Holdings, Yankee Candle, YETI, Zenith Bank, Zurich Financial Services, and more!
In Partnership With
TechTarget Editorial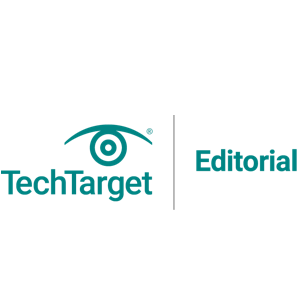 Get more out of BrightTALK Summits