Unlocking Collaborative Potential with UC
October 30, 2024
Whether you're navigating the technical landscape, optimizing costs, or ensuring a seamless user experience, this Summit will help you harness the full potential of UC within your organization.
This virtual Summit will feature insightful sessions led by industry experts, thought leaders, and technology providers. Attendees will gain valuable perspectives on overcoming integration complexities, addressing security concerns, and maximizing the ROI of UC implementations.
The agenda includes a diverse range of topics, including user adoption strategies, regulatory compliance, scalability challenges, and the cultural shift required for successful UC adoption.
You will soon be able to register for free and gain access to live webinars, fireside chats and keynote presentations from leading innovators, vendors and evangelists.
Unlocking Collaborative Potential with UC
October 30, 2024
Audience
CIOs, CTOs, MDs, Heads, EVPs, SVPs, VPs, Directors, Managers, Practitioners, and Consultants within:
IT / IT Architecture / IT Infrastructure
Systems Engineering
Software Engineering / Data Engineering
Solutions Architecture
Unified Communications
Cloud Architecture / Cloud Security
Cybersecurity / Cyber Intelligence
AI Automation / Machine Learning
Data Analytics & Strategy / Data Center Operations
Data Management
Network Development / Network Operations
Project & Product Management
Previous Speaking and Attending Companies
Aberdeen Asset Investment, Allianz Bank, American Mortgage Consultants, Ameris Bank, Applied Insight, Bank of America, Bayer AG, BBVA, BMO, Barclays, Berkeley Research Group, Brookfield Global Asset Management, BCS Consulting, Canadian Red Cross, Capital One, Challenger Store, CIBC, Citi, Chubb Corp, Comerica Bank
Competitive Capabilities International Ltd, Credicorp Capital, Credit Suisse, Deutsche Bank, Duke Energy, DXC Technology, Ecolab Inc, EV Cargo Ltd, Everis, First Bank, FIS, Fidelity Bank Plc, Fiserv, Fisher Investments, FirstCaribbean International Bank, FRB Chicago, FTI Consulting, General Dynamics, Hexagon PPM, Hitachi Digital Payment Solutions, HSBC, Humana, Invesco
Jollibee Foods Corp, JPMorgan Chase, Jumio, Love's Travel Stops & Country Stores, MasterCard, Manulife Investment Management, Marsh, Morningstar, Momentum Advisors, MUFG, National Bank of Romania, Nokia, Northwestern Medical, Philip Morris International, PNC, Praxis, Preqin, Provident Financial Plc, Repsol, Red Hat, RBS, Scotia Bank, Shinhan Bank America, Sony Corp
State Farm, Standard Chartered Bank, State Street Global Advisors, TD Bank, Telenor Microfinance Bank Ltd, TotalEnergies, Trustwave Holdings LLC, TwentyFour Asset Management, USAA, US Bank, USCIS, US DOJ, United Bank, Vanguard, Verizon, Vodafone, Vesta Corporation, Wonderful Recruitment and Training, World Health Organization, WSP Global, Zurich, and more!
In Partnership With
TechTarget Editorial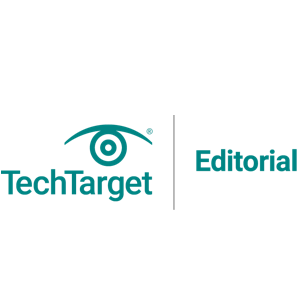 Get more out of BrightTALK Summits