Customer Service Reimagined: Powering the Contact Center of Tomorrow
August 6-7, 2024
Customer service expectations will keep evolving alongside the innovations in contact center technologies. It's essential for organizations to establish and continually refine strategies to maintain high-quality customer service to achieve business success and avoid falling behind.
Advanced customer service technologies such as chatbots, AI, and augmented reality have significantly transformed the dynamics of customer service interactions. This transformation has been driven by our increasing demand for immediacy which has, in turn, reshaped our expectations of customer service and contact center agents.
Organizations not only need to keep up with growing demands of customer service but also proactively stay ahead of the curve.
Attend this virtual Summit to learn from industry thought leaders and solution providers as they provide key steps and approaches that organizations can take to address the changing landscape of customer service.
Customer Service Reimagined: Powering the Contact Center of Tomorrow
August 6-7, 2024
Tracks
Digital Transformation
August 6, 2024
Gain advice on utilizing digital tools and channels to support seamless customer service interactions. Topics explored in the track include GenAI, chatbots, contact center as a service (CCaaS), and more.
Employee Experience
August 7, 2024
Sustaining high-quality customer service starts with picking the right agents and empowering them with authentic communication, effective tools and training, relevant incentives, and growth opportunities. Here you'll find strategies to consider.
Audience
C-Suite, MDs, Heads, EVPs, SVPs, VPs, Directors, Managers, Advisors, Partners and Consultants within:
Customer Success / Customer Experience
Talent Management / Creative Learning & Development
Human Resources / People Operations
Customer Service / Customer Engagement
Workplace Solutions / Technology Infrastructure / Contact Center
Digital Transformation / Digital Tools / AI
Employee Experience / Employee Engagement
Recruitment / Talent Acquisition
DEI & Culture
Previous Speaking and Attending Companies
Aberdeen Asset Investment, Accenture, Affirm Holdings, Inc., Air Charter Service, Allianz Bank, American Airlines, American Mortgage Consultants, Ameris Bank, Anthrolytics, Applied Insight, AT&T, At Home, Banco Santander, Bank of America, Bayer AG, Barclays, BBVA, Berkeley Research Group, Brookfield Global Asset Management, BMO, BNY Mellon, CACI International, Canadian Red Cross, Capital Group, Capital One, Celebrity Resorts, Challenger Store, CIBC, Citi, Chubb Corp, Cohesion Recruitment, Comerica Bank, Commercial Estates Group, Competitive Capabilities International Ltd, Courageous Business Culture, Credicorp Capital, Credit Suisse
Deutsche Bank, Duke Energy, DXC Technology, Ecolab Inc, Eisenhower Health, Elavon, EV Cargo Ltd, Everis, FINIAQ, First Bank, FIS, Fidelity Bank Plc, Fiserv, Fisher Investments, FirstCaribbean International Bank, FRB Chicago, FTI Consulting, General Dynamics, GCB Bank, Glance Networks, Inc., Global Payments Integrated, H&R Block, Hewlett Packard Enterprise, Hexagon PPM, Hitachi Digital Payment Solutions, HSBC, Humana, Ingrain Architects, Instech London, Invesco, Johnson Controls, Jollibee Foods Corp, JPMorgan Chase, Jumio, London Stock Exchange Group, Love's Travel Stops & Country Stores, MasterCard, Manulife Investment Management, Marsh, Maybank Plc
Mendaya Management Services Ltd, Michelin North America, Inc, Milliken & Company, MMC International, Morningstar, Momentum Advisors, MTM Executives, MUFG, National Bank of Romania, Nokia, Northwestern Medical, Northwestern Mutual, Now Teach, Oracle, PageGroup, Philip Morris International, PNC, Praxis, Precision Marketing & Communications, Preqin, Provident Financial Plc, Raiffeisen Bank International, RBS, Repsol, Red Hat, Remedy Medical Properties, REV Group, Inc. Scotia Bank, Shinhan Bank America, SmartRecruiters Inc, Solvay S.A., Sony Corporation, State Farm, Standard Chartered Bank, State Street Global Advisors, TD Bank, Telenor Microfinance Bank Ltd
The Pollack Group, THG plc, The Venetian Resort, TIAA-CREF, Titus Talent Strategies, TotalEnergies, Trustwave Holdings LLC, TwentyFour Asset Management, Uber, United Bank, USAA, US Air Force, US Bank, US Coast Guard, USCIS, US DOJ, US Marine Corps, Vanguard, Veeco, Verizon, Vodafone, Vesta Corporation, VNS Health, Weatherford International Ltd, Wells Fargo, Westgate Resorts & Hotels, Weyerhaeuser, White & Case LLP, Williams-Sonoma, Inc., Willis-Knighton Health System, Windstream Holdings, Inc., W. K. Kellogg Foundation, Wonderful Recruitment and Training, World Health Organization, WSP Global, Xcel Energy, Zurich, and more!
In Partnership With
TechTarget Editorial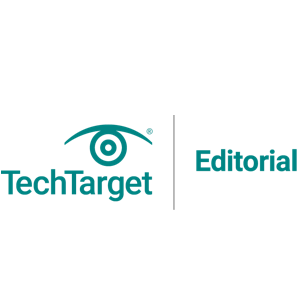 Get more out of BrightTALK Summits