Enabling Effective Threat Detection and Response
July 10-11, 2024
Safeguard your enterprise from cyber threats with expert detection and response strategies.
The current threat landscape is a vast one, demanding companies detect and respond to increasingly sophisticated attacks holding potential to cause significant damage. With the proliferation of artificial intelligence (AI) and machine learning use, experts are concerned threat actors will weaponize this growing technology to enact devastating attacks on businesses everywhere.
The supply chain will continue to remain a vulnerable target for attack due to the volume of information enveloped and the third parties involved. Cyber warfare is projected to threaten organizations with nation state attacks making up a growing portion of threats. With all these risks circulated in cyber space, how can companies implement a solid detection and response program that keeps up with the ever-evolving threat landscape?
Enabling Effective Threat Detection and Response
July 10-11, 2024
Tracks
Expand and Modernize Threat Intelligence
July 10, 2024
Discover strategies to expand and refine threat intelligence capabilities to better secure your cyber infrastructure.

Implement Managed Detection and Response
July 11, 2024
Develop a threat detection and response that effectively buffers against and mitigates damage caused by threats.
Audience
CISOs, CIOs, CTOs, MDs, Heads, EVPs, SVPs, VPs, Directors, Managers, Practitioners, and Consultants within:
IT / IT Security / IT Operations
Network Security / Systems Engineering
Internal Audit / Compliance
Incident Response
Security / Information Security / Information Assurance
Data Privacy / Data Security
Cloud Security / Solutions Architecture
Identity Management
Breach Detection / Threat Detection
Threat Management
Cybersecurity / Cyber Intelligence
IT Risk Managers
Previous Attending Companies
Abbvie, Aera Energy, AgResearch, American Red Cross, Amerijet International Inc., Aon Corporation, AstraZeneca, AT&T, ATB Financial, Australia and New Zealand (ANZ) Banking Group, Averhealth, BAE Systems, Ball Corporation, Banda Health, Bank of America, BBVA, BCBS, Bestel, Bitconnect, BMO, BNP Paribas, Boeing, Booz Allen Hamilton, Bosch, British Telecom Group, CACI International Inc, Capgemini, Capital One, CapTech Ventures, CBT Company, CFAO Group, Challenger Stone
Chevron, CIGNA, Claranet, Cobra Trading, Cognigo, Cogent International, Cox Communications, Credit Suisse, CVS Corporation, DaVita Inc, DBS Bank, Deutsche Bank, Dow Jones, Dubai Airports, Duke Energy, Energy Transfer, Engen Petroleum Ltd, Evolutio, Farmers Mutual, FedEx, Federal Reserve, General Dynamics, General Motors, Parkway Corporation, Heluna Health, Hewlett Packard Enterprise, Hilton Hotels, HSBC plc, Inertial Labs, Jacobs Corporation, Johnson & Johnson, Kiewit, Kyndryl
Leeds Building Society, LinkedIn, Lockheed Martin, Logtek USA Inc, Marsh Inc, Microsoft, Modern Industries Inc., Mondo, Morgan Stanley, MUFG, Netflix, Nomura, Northrop Grumman, Northwell Health, Novuna, Optum, Pacira Pharmaceuticals, Palomar Health, Panasonic, Paystack, PepsiCo, PETROBEL, Pfizer, QBE Insurance Group, Raytheon Technologies, Refinitiv, Repsol, SAIC, Saudi Telecom, Schellman, Schneider Electric, Scotiabank, Select Sires, Societe Generale SA, Splunk
Taliworks Corporation, TD Bank, Teladoc Health, Telenet, Tencent, The Madison Square Garden Company, Tigermar Global, TotalEnergies, UBS AG, Union Pacific Railroad, USAA, US Air Force, U.S. Bancorp, U.S. Coast Guard, US Department of Health & Human Services, US DOJ, US Government, Universal Computer Center, Verizon, Vesta Corp, Visa, Volkswagen AG, Volvo, Walt Disney, Wells Fargo, Westlake Chemical Corporation, WeWork, YETI, Zenith Bank
In Partnership With
TechTarget Editorial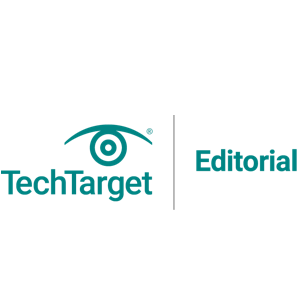 Get more out of BrightTALK Summits