A Holistic Approach to Endpoint Detection and Response
June 11-12, 2024
Secure all endpoints in your network and optimize your response rate with the latest endpoint detection and response (EDR) strategies.
Cyberattacks are an unfortunate symptom of digital business, targeting small businesses to the largest enterprises. As the digital infrastructure expands and more sensitive information is stored online, security risk management needs to go beyond prevention to ensure the organization has full visibility of their digital environments and can address incidents in real time.
Join this Summit to get practical EDR strategies to bolster your security strategy, using the principle of least privilege, IoT security, telemetry and more to protect your endpoints and use advanced forensics and AI-powered investigations to speed up your response time.
You will soon be able to register for free and gain access to live webinars, fireside chats and keynote presentations from the world's leading innovators, vendors and evangelists.
A Holistic Approach to Endpoint Detection and Response
June 11-12, 2024
Tracks
Threat Detection: Achieving End-to-End Protection Across Devices
June 11, 2024
Quickly pinpoint ransomware, zero-day and other cyberattacks, leveraging AI, machine learning and correlation tools to automate alert-response workflows and minimize time to detect and respond.
Optimized Incident Response
June 12, 2024
Leverage automated workflows, AI-guided investigations, advanced forensics and more to prioritize response resources, accelerate threat containment and supercharge your security operations center.
Platinum Sponsor
Kaspersky
Audience
CISOs, CIOs, CTOs, MDs, Heads, EVPs, SVPs, VPs, Directors, Managers, Practitioners, and Consultants within:
IT / IT Security / IT Operations
Network Security / Systems Engineering
Internal Audit / Compliance
Incident Response
Security / Information Security / Information Assurance
Data Privacy / Data Security
Cloud Security / Solutions Architecture
Identity Management
Breach Detection / Threat Detection
Threat Management
Cybersecurity / Cyber Intelligence
IT Risk Managers
Previous Attending Companies
Abbvie, Aera Energy, AgResearch, American Red Cross, Amerijet International Inc., Aon Corporation, AstraZeneca, ATB Financial, Australia and New Zealand (ANZ) Banking Group, Averhealth, BAE Systems, Ball Corporation, Banda Health, Bank of America, BBVA, BCBS, Bestel, BMO, BNP Paribas, Boeing, Booz Allen Hamilton, Bosch, British Telecom Group, CACI International Inc, Capital One, CapTech Ventures, CBT Company, CFAO Group, Challenger Stone
Chevron, CIGNA, Claranet, Cobra Trading, Cogent International, Cox Communications, Credit Suisse, CVS Corporation, DaVita Inc, DBS Bank, Deutsche Bank, Dow Jones, Dubai Airports, Duke Energy, Energy Transfer, Engen Petroleum Ltd, Evolutio, Farmers Mutual, FedEx, Federal Reserve, General Dynamics, General Motors, Goldman Sachs, Heluna Health, Hilton Hotels, HSBC plc, Inertial Labs, Jacobs Corporation, Johnson & Johnson, Kiewit, Kyndryl
Leeds Building Society, LinkedIn, Lockheed Martin, Logtek USA Inc, Marsh Inc, Modern Industries Inc., Mondo, Morgan Stanley, MUFG, Netflix, Nomura, Northrop Grumman, Northwell Health, Novuna, Optum, Pacira Pharmaceuticals, Palomar Health, Panasonic, Paystack, PepsiCo, PETROBEL, Pfizer, QBE Insurance Group, Refinitiv, Repsol, SAIC, Saudi Telecom, Schellman, Schneider Electric, Scotiabank, Select Sires, Societe Generale SA, Splunk
Taliworks Corporation, TD Bank, Teladoc Health, Telenet, Tencent, The Madison Square Garden Company, Tigermar Global, TotalEnergies, UBS AG, Union Pacific Railroad, USAA, US Air Force, U.S. Bancorp, U.S. Coast Guard, US Department of Health & Human Services, US DOJ, US Government, Universal Computer Center, Vesta Corp, Visa, Volkswagen AG, Volvo, Walt Disney, Wells Fargo, Westlake Chemical Corporation, WeWork, YETI, Zenith Bank, and more!
In Partnership With
TechTarget Editorial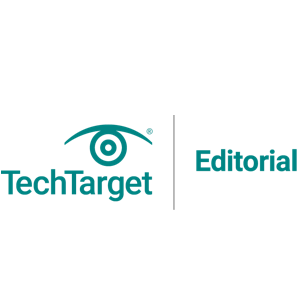 Get more out of BrightTALK Summits