Improving the Employee Experience
May 21, 2024
Designing an employee experience strategy that enables high employee engagement, better job performance, retention, and a positive work culture while attracting top talent might sound simple, but it can be very challenging. Don't make the same mistakes that some HR departments are making.
Companies that prioritize their people and deliver outstanding employee experiences tend to outperform those that neglect these aspects.

As an HR professional, improving the employee experience is a critical focus area, but where should you start? What areas should you prioritize given the composition of your workforce and capacity of your HR department?

In this Summit, you will find steps you can take to improve your employee experience strategy. Learn from HR and IT thought leaders, solution providers, and disruptors eager to help you deliver the thoughtfulness and support that your employees expect from your department and the organization.
You will soon be able to register for free and gain access to live webinars, fireside chats and keynote presentations from the world's leading innovators, vendors and evangelists.
Improving the Employee Experience
May 21, 2024
Your Employee Experience Roadmap to Success
May 21, 2024
Action steps and expert recommendations for embarking on a workplace transformation.
Audience
C-Suite, MDs, Heads, EVPs, SVPs, VPs, Directors, Managers, Advisors, Partners and Consultants within:
Employee Experience / Employee Engagement
Talent Management
Customer Engagement
Creative Learning & Development
Workplace Solutions / Technology Infrastructure
Digital Transformation / AI
Human Resources / People Operations
Recruitment / Talent Acquisition
DEI & Culture
Previous Speaking and Attending Companies
Aberdeen Asset Investment, Affirm Holdings, Inc., Air Charter Service, Allianz Bank, American Airlines, American Mortgage Consultants, Ameris Bank, Anthrolytics, Applied Insight, At Home, Banco Santander, Bank of America, Bayer AG, Barclays, BBVA, Berkeley Research Group, Brookfield Global Asset Management, BMO, BNY Mellon, CACI International, Canadian Red Cross, Capital Group, Capital One, Celebrity Resorts, Challenger Store, CIBC, Citi, Chubb Corp, Cohesion Recruitment, Comerica Bank, Commercial Estates Group, Competitive Capabilities International Ltd, Courageous Business Culture, Credicorp Capital, Credit Suisse
Deutsche Bank, Duke Energy, DXC Technology, Ecolab Inc, Eisenhower Health, Elavon, EV Cargo Ltd, Everis, FINIAQ, First Bank, FIS, Fidelity Bank Plc, Fiserv, Fisher Investments, FirstCaribbean International Bank, FRB Chicago, General Dynamics, GCB Bank, Glance Networks, Inc., H&R Block, Hexagon PPM, HSBC, Humana, Ingrain Architects, Instech London, Invesco, Johnson Controls, Jollibee Foods Corp, JPMorgan Chase, Jumio, London Stock Exchange Group, Love's Travel Stops & Country Stores, MasterCard, Manulife Investment Management, Marsh, Maybank Plc, Mendaya Management Services Ltd
Michelin North America, Inc, Milliken & Company, MMC International, Morningstar, Momentum Advisors, MTM Executives, MUFG, National Bank of Romania, Northwestern Medical, Northwestern Mutual, Now Teach, Oracle, PageGroup, Philip Morris International, PNC, Praxis, Precision Marketing & Communications, Preqin, Provident Financial Plc, Raiffeisen Bank International, RBS, Repsol, Remedy Medical Properties, REV Group, Inc. Scotia Bank, Shinhan Bank America, SmartRecruiters Inc, Solvay S.A., Sony Corporation, State Farm, Standard Chartered Bank, State Street Global Advisors, TD Bank, Telenor Microfinance Bank Ltd
The Pollack Group, THG plc, The Venetian Resort, TIAA-CREF, Titus Talent Strategies, TotalEnergies, TwentyFour Asset Management, Uber, United Bank, USAA, US Air Force, US Bank, US Coast Guard, USCIS, US DOJ, US Marine Corps, Vanguard, Veeco, Vodafone, Vesta Corporation, VNS Health, Weatherford International Ltd, Wells Fargo, Westgate Resorts & Hotels, Weyerhaeuser, White & Case LLP, Williams-Sonoma, Inc., Willis-Knighton Health System, Windstream Holdings, Inc., W. K. Kellogg Foundation, Wonderful Recruitment and Training, World Health Organization, WSP Global, Xcel Energy, Zurich, and more!
In Partnership With
TechTarget Editorial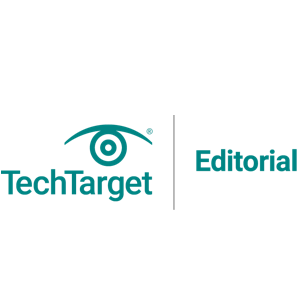 Get more out of BrightTALK Summits