The Zero Trust Journey: From Concept to Implementation
May 14-15, 2024
Organizations are focusing more on zero trust these days, but confusion still remains surrounding its implementation and how to maximize ROI. Hear from thought leaders on how to deploy zero trust successfully.
The adoption of zero trust has surged in recent years, driven by two main factors: 1). A wave of high-profile data breaches that highlighted the need for enhanced cybersecurity strategies and 2). The COVID-19 pandemic created the need for remote access technologies beyond VPN.

While it's true that the zero trust model can be highly beneficial, it does have some challenges. That's why making zero trust cybersecurity as effective as possible starts by understanding its challenges.

In this Summit, industry leaders, experts and practitioners provide resources and recommendations to help you build a zero trust framework.
You will soon be able to register for free and gain access to live webinars, fireside chats and keynote presentations from the world's leading innovators, vendors and evangelists.
The Zero Trust Journey: From Concept to Implementation
May 14-15, 2024
Tracks
Zero Trust Use Cases
May 14 2024
Designed for organizations at the beginning stages of zero trust adoption, learn about top use cases, zero trust versus other technologies, and more.
Embracing the Zero Trust Model
May 15, 2024
Whether you're at the beginning, middle or final stages of your journey to zero trust, gain expert insights on key principles, how to buy technology, and critical steps for implementation.
Audience
CISOs, CIOs, CTOs, MDs, Heads, EVPs, SVPs, VPs, Directors, Managers, Practitioners, and Consultants within:
IT / IT Security / IT Operations
Network Security / Systems Engineering
Internal Audit / Compliance
Incident Response
Security / Information Security / Information Assurance
Data Privacy / Data Security
Cloud Security / Solutions Architecture
Identity Management
Breach Detection / Threat Detection
Threat Management
Cybersecurity / Cyber Intelligence
IT Risk Managers
Previous Speaking and Attending Companies
Accenture, Aerospike, Adobe, Alkhabeer Capital, América Móvil, American Red Cross, Aon Corporation, Apple Inc, ASICS Corporation, AT&T, Averhealth, BAE Systems, Ball Corporation, Bank of America, BBVA, Bestel, Bitconnect, BMO, BNP Paribas, Boeing, Booz Allen Hamilton, BorgWarner Inc., Bosch, British Telecom Group, Caesars Entertainment, Capgemini, Capital One, CapTech Ventures, CBT Company, CFAO Group, Challenger Stone, Chevron, CIGNA, Claranet, CNA Financial, Cobra Trading, Cognigo, CoreSite, Cogent International, Cox Communications
Credit Suisse, DBS Bank, Deloitte, Deutsche Bank, Dow Jones, Duke Energy, Energy Transfer, Engen Petroleum Ltd, Ericsson, Evolutio, EY, FedEx, Finastra, Fiserv, Federal Reserve, Ford Motor, General Dynamics, General Electric, General Motors, Goldman Sachs, Healthcare Australia, Hewlett Packard Enterprise, Hilton Hotels, Hitachi, Huawei Technologies, Inertial Labs, Ingenico, Infiltron Software Suite, J.P. Morgan Chase, Kaiser Permanente, Kiewit, Leeds Building Society, Lenovo, LG Electronics, LinkedIn, Lockheed Martin, London Stock Exchange Group, McAfee, Marsh Inc, MasterCard
Merkle Inc, Morgan Stanley, MUFG, NAES Corporation, Netflix, NHS Shared Business Services, Nokia, Nomura, Northrop Grumman, Northwestern Mutual, NTT Global Networks, Office Depot, Optum, Oracle, Pacira Pharmaceuticals, Palomar Health, Panasonic, Parkway Corporation, Paystack, PepsiCo, PETROBEL, Pfizer, Plug and Play, PwC, QBE Insurance Group, Raytheon Technologies, Refinitiv, Repsol, Royal Bank of Canada, Samsung Electronics, Saudi Telecom, Schellman, Schneider Electric, Scotiabank, SecurityHQ, SED International, Select Sires, Siemens
Sierra Nevada Corporation, SK Telecom, Stanley Black & Decker, Stryker Corporation, Symantec, Techstrong Group, Teladoc Health, Telenet, Tesco Bank, Thermo Fisher Scientific, Tigermar Global, TransUnion, Trustwave, UBS, Union Pacific Railroad, UPS, USAA, U.S. Bancorp, U.S. Coast Guard, Universal Computer Center, US Air Force, US DOJ, US Government, Valeo, Verisure Innovation AB, Verizon, Vesta Corp, Visa, Volkswagen AG, Volvo, Walt Disney, Wells Fargo, Westlake Chemical Corporation, Willis Group Holdings, Yankee Candle, YETI, Zenith Bank, Zurich Financial Services
In Partnership With
TechTarget Editorial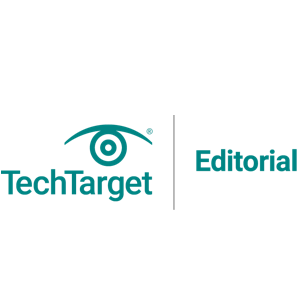 Get more out of BrightTALK Summits