The Future of ITSM
April 10-11, 2024
Stay up to date on the latest trends and technologies in IT service management (ITSM), including AI-driven service management, cloud ITSM solutions, and IT-style automated workflows for non-IT departments.
What does the future of ITSM look like? TechTarget's Enterprise Strategy Group conducted a survey of IT/DevOps pros and app developers responsible for their organizations' application infrastructure to gain insights into their ITSM strategy and found that 63% have modernized their approach.
The era of the traditional help desk model is a thing of the past.
This virtual Summit was designed to help business and IT pros like you create and implement ITSM improvement plans more effectively. Register for free today and don't miss the opportunity to learn from industry thought leaders and prominent solution providers, covering a wide range of topics from best practices to measuring success in ITSM.
You will soon be able to register for free and gain access to live webinars, fireside chats and keynote presentations from the world's leading innovators, vendors and evangelists.
The Future of ITSM
April 10-11, 2024
Tracks
AI and Machine Learning in ITSM
April 10, 2024
Gain fresh perspectives on using AI and machine learning capabilities to improve how IT services are delivered and managed in your organization.
Content to follow shortly
Modernizing and Expanding ITSM Capabilities
April 11, 2024
Learn how you can leverage enterprise service management, align ITSM and digital transformation initiatives, and more.
Content to follow shortly
Audience
CISOs, CIOs, CTOs, MDs, Heads, EVPs, SVPs, VPs, Directors, Managers, Practitioners, and Consultants within:
IT Service Management
IT Systems Management
Help Desk / Service Desk
IT Audit / Asset Management
Research & Development
DevOps
IT Infrastructure
Application / Software Development
Security Systems
IT Project Management / PMO
IT Infrastructure & Cloud Operations
Service Delivery
Network Systems
DataOps
QA / Testing
Previous Speaking and Attending Companies
AAA Texas LLC, Absa Group Limited, Acino, Al-Futtaim, Alvarez & Marsal, Amazon.com, Inc., Amentum, Arapahoe County, Ascend Learning, Avera McKennan Hospital, bank of Khartoum, Boston University, Cenlar FSB, Centraal Bureau voor de Statistiek, Central Texas College, Centura Health, Chevron, Cinven, Columbia University, Comcast Corporation, Covered California, Cox Automotive, Inc., Credit Suisse First Boston LLC, Cushman & Wakefield Inc, De Volksbank, Defense Commissary Agency, Den Norske Bank, Deutsche Bank AG, DJO Incorporated, Drake University, Dublin City Council, Emerson Electric Corporation, Eth Zurich, Ethio Telecom, Federation University Australia
First Tech, Federal Credit Union, Fitch Ratings, Fordham University, General Atomics, General Motors Corp., Globant, Gloria Jeans & Gee Jay, Gonzaga University, Government of Singapore Investment Corporation Pte Ltd, Health Education England, Health Service Executive, Hennepin County Library, Hogan Lovells LLP, Hollard Insurance, HRA, Hyosung Corporation, Icrisat, IDC Company, Investec plc, Jackson Health System, Jacksons Food Stores Inc., Janata Sahakari Bank Ltd., Jefferson Wells International Inc, Jeroen Bosch Hospital, Jones Lang LaSalle Incorporated, Jordan's Furniture, Inc., Kaiser Permanente, Kangwonland, Kleinfelder Inc, Leidos, Inc, Lockheed Martin Corporation
Macquarie Infrastructure Company, Macro International, Manulife Financial Corporation, , Metropolitan Hospital Center, National Guard Health Affairs, Naver Corporation, New York State Police, NHIA, Nordea, Ohio CAT, Olympus, Partners HealthCare, Party City Holdings, L.L.C., Pasadena City College, PNC Bank Corp., LP Premier Tech Ltd, Province Of Manitoba, QuikTrip Corporation, Reliance Industries Limited, Royal Bank of Canada, Royal Canadian Mounted Police, Sammons Financial Group Inc, SkillSoft PLC, State of North Dakota, State Street Corporation, Swagelok Company, TaskUS, Texas Department of Transportation, The Bank of New York Mellon Corporation, The Bank of Nova Scotia
The Boeing Company, The Children's Hospital of Philadelphia, U.S. Patent and Trademark Office, UBS (SWISS BANK), United Parcel Service Inc., United States Citizenship and Immigration Services (USCIS), United States Department Of Homeland Security, University of Alabama, University of California, Los Angeles, University of Southern California, US Department of Agriculture, US Foods Inc, US Government, Veterinary Practice Partners, Victaulic Company, Walgreen Co., Washington Suburban Sanitary Commission, Wellcare Health Plans, Inc., Wells Fargo & Company, Western Area Power, Western Governors University, Wyndham Hotel Group, Yoox Net-A-Porter Group, ZaiLab.
In Partnership With
TechTarget Editorial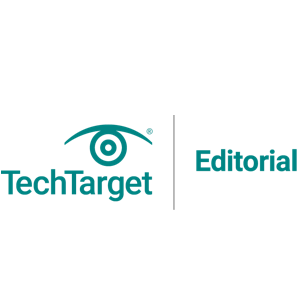 Get more out of BrightTALK Summits