The 2024 Threatscape
November 1-2, 2023
Organizations must prepare for increasingly sophisticated and costly cybersecurity risks in the year ahead.
While traditional methods of attack, such as ransomware, malware, and email phishing, will persist, security strategies must now address emerging concerns like the growing prevalence of AI and the near-universal employee use of mobile and IoT devices. Tune into this virtual summit to gain insights from renowned industry experts into the risks that lie ahead and discover the most effective preventive and defensive measures against potentially catastrophic attacks.
Register for free today to reserve your spot and gain access to live webinars and fireside chats from the world's leading innovators, vendors and evangelists.
The 2024 Threatscape
November 1-2, 2023
November 1 | The 2024 Threat Forecast
Discover the most prevalent and dangerous cyber threats set to strike in 2024, while considering the heightened complexity introduced by the rapid rise of AI.
More content to follow shortly!
3:00PM GMT | 11:00AM ET | 11:00PM SGT
---
November 2 | Top Breach Detection and Prevention Strategies
Explore proven strategies to proactively prevent cyber security attacks and effectively defend against their potential damage.
More content to follow shortly!
9:00AM GMT | 5:00PM SGT | 5:00AM ET
The Data Seascape: What You Don't Know Will Hurt You | Learn more
11:00AM GMT | 7:00PM SGT | 7:00AM ET
What Happens When Cybersecurity Pros & Vendors Rest on Their Laurels | Learn more
12:00PM ET | 4:00PM GMT | 12:00AM SGT
Threat Forecast Vs. Operational Risk: What Keeps You Awake At Night? Part 2 | Learn more
4:00PM ET | 8:00PM GMT | 4:00AM +1 SGT
Developing Strategy That Enables Zero-Day Exploitation | Learn more
Diamond Sponsor
Rubrik
Platinum Sponsors
Secureworks
SonicWall
Proofpoint
Kaspersky
Metomic
F5
Presenters
Audience
CISOs, CIOs, CTOs, MDs, Heads, EVPs, SVPs, VPs, Directors, Managers, Practitioners, and Consultants within:
IT / IT Security / IT Operations
Network Security / Systems Engineering
Internal Audit / Compliance / IT Risk
Incident Response
Security / Information Security / Information Assurance
Data Privacy / Data Security
Cloud Security / Solutions Architecture
Identity Management
Breach Detection / Threat Detection
Threat Management
Cybersecurity / Cyber Intelligence
Service Delivery
Previous Speaking and Attending Companies
Accenture, Aerospike, Adobe, Alkhabeer Capital, American Red Cross, Aon Corporation, Apple Inc, BAE Systems, Ball Corporation, Bank of America, BBVA, Bitconnect, Boeing, Bosch, Bestel, BMO, BNP Paribas, Booz Allen Hamilton, Capgemini, Capital One, CapTech Ventures, CBT Company, CFAO Group, Challenger Stone, Chevron, CIGNA, Claranet, Cobra Trading, Cognigo, CoreSite, Cogent International
Cox Communications, Credit Suisse, DBS Bank, Deloitte, Deutsche Bank, Dow Jones, Duke Energy, Energy Transfer, Engen Petroleum Ltd, Ericsson, Evolutio, EY, FedEx, Finastra, Fiserv, Federal Reserve, Ford Motor, General Dynamics, General Motors, Hewlett Packard Enterprise, Parkway Corporation, Hilton Hotels, Hitachi, Huawei Technologies, Inertial Labs, Ingenico, Infiltron Software Suite, Kaiser Permanente
Kiewit, Leeds Building Society, Lenovo, LG Electronics, LinkedIn, Lockheed Martin, Marsh Inc, McAfee, Morgan Stanley, MUFG, Netflix, Nokia, Nomura, Northrop Grumman, Optum, Oracle, Pacira Pharmaceuticals, Palomar Health, Panasonic, Paystack, PepsiCo, PETROBEL, Pfizer, Plug and Play, PwC, QBE Insurance Group, Raytheon Technologies, Refinitiv, Repsol, Samsung Electronics, Saudi Telecom
Schellman, Schneider Electric, Scotiabank, SecurityHQ, Select Sires, Siemens, SK Telecom, Symantec, Teladoc Health, Telenet, Tigermar Global, Trustwave, Union Pacific Railroad, U.S. Bancorp, U.S. Coast Guard, Universal Computer Center, US Air Force, US DOJ, US Government, Verisure Innovation AB, Verizon, Vesta Corp, Visa, Volkswagen AG, Volvo, Walt Disney, Wells Fargo, Westlake Chemical Corporation, YETI
In Partnership With
TechTarget Editorial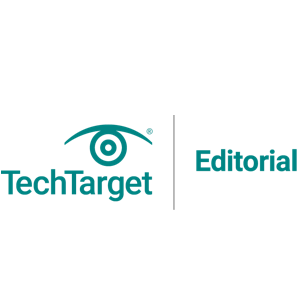 Get more out of BrightTALK Summits