Data Security Risks and Challenges
December 5-6, 2023
A surge in attacks and breaches, coupled with more stringent regulations, means your data security practices must evolve to keep pace
The data security landscape is undergoing a dramatic shift as organizations embrace SaaS-based applications, public cloud services, data analytics platforms, and AI/ML workloads. Unfortunately, such progress has been met by a resurgence of ransomware attacks that have impacted every industry, along with a record-breaking number of data breach disclosures. In light of these revelations, new consumer privacy protection acts have imposed heavier financial penalties, leading to changes in the cybersecurity insurance marketplace and in the way organizations measure potential risk. It is essential that organizations stay up-to-date on the latest changes in data security and explore the latest technologies — such as data loss prevention, data backup, data classification and discovery, and encryption in transit, use and at rest — to better protect data and customers.
Register for free and gain access to live webinars, fireside chats and keynote presentations from the world's leading software innovators, vendors and evangelists.
Data Security Risks and Challenges
December 5-6, 2023
December 5 | Ensuring Data Privacy and Compliance
Learn about changing regulations and how to minimize your organization's risk and non-compliance
Further content to follow shortly!
12:00PM ET | 4:00PM GMT | 12:00AM SGT
Have We Been Doing Data Privacy The Right Way?
| Learn more
---
December 6 | Data Protection Strategies and Tactics
Explore data security technologies that protect data in every state and provide rapid recovery when loss occurs
Further content to follow shortly!
4:00PM GMT | 11:00PM ET | 11:00M SGT +1
Analyzing Sensitive Data: Privacy, Ethics, and Security Considerations | Learn more
6:00PM ET | 10:00PM GMT | 6:00AM SGT +1
Analyzing Sensitive Data: Privacy, Ethics, and Security Considerations | Learn more
Platinum Sponsors
Rubrik
Guidepoint Security
Summit Sponsor
AT&T
Presenters
Audience
CISOs, CIOs, CTOs, MDs, Heads, EVPs, SVPs, VPs, Directors, Managers, Practitioners, and Consultants within:
IT / IT Architecture / IT Infrastructure
Data Systems Engineering
Software Engineering / Data Engineering
Solutions Architecture
Data Security / Data Protection / Data Privacy
Cloud Architecture / Cloud Security
Cybersecurity / Cyber Intelligence
AI Automation / Machine Learning
Data Architecture / Data Center Operations
Data Management / Data Analytics & Strategy
Network Development / Network Operations
Project & Product Management
Previous Speaking and Attending Companies
Accenture, Aerospike, Adobe, Alkhabeer Capital, American Red Cross, Aon Corporation, Apple Inc, BAE Systems, Ball Corporation, Bank of America, BBVA, Bitconnect, Boeing, Bosch, Bestel, BMO, BNP Paribas, Booz Allen Hamilton, Capgemini, Capital One, CapTech Ventures, CBT Company, CFAO Group, Challenger Stone, Chevron, CIGNA, Claranet, Cobra Trading, Cognigo, CoreSite, Cogent International
Cox Communications, Credit Suisse, DBS Bank, Deloitte, Deutsche Bank, Dow Jones, Duke Energy, Energy Transfer, Engen Petroleum Ltd, Ericsson, Evolutio, EY, FedEx, Finastra, Fiserv, Federal Reserve, Ford Motor, General Dynamics, General Motors, Hewlett Packard Enterprise, Parkway Corporation, Hilton Hotels, Hitachi, Huawei Technologies, Inertial Labs, Ingenico, Infiltron Software Suite, Kaiser Permanente
Kiewit, Leeds Building Society, Lenovo, LG Electronics, LinkedIn, Lockheed Martin, Marsh Inc, McAfee, Morgan Stanley, MUFG, Netflix, Nokia, Nomura, Northrop Grumman, Optum, Oracle, Pacira Pharmaceuticals, Palomar Health, Panasonic, Paystack, PepsiCo, PETROBEL, Pfizer, Plug and Play, PwC, QBE Insurance Group, Raytheon Technologies, Refinitiv, Repsol, Samsung Electronics, Saudi Telecom
Schellman, Schneider Electric, Scotiabank, SecurityHQ, Select Sires, Siemens, SK Telecom, Symantec, Teladoc Health, Telenet, Tigermar Global, Trustwave, Union Pacific Railroad, U.S. Bancorp, U.S. Coast Guard, Universal Computer Center, US Air Force, US DOJ, US Government, Verisure Innovation AB, Verizon, Vesta Corp, Visa, Volkswagen AG, Volvo, Walt Disney, Wells Fargo, Westlake Chemical Corporation, YETI
In Partnership With
TechTarget Editorial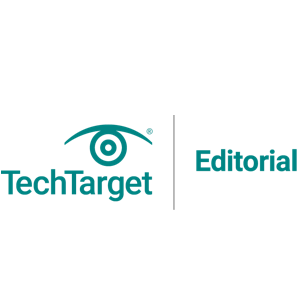 Get more out of BrightTALK Summits