Leveraging AI in the Enterprise
October 17-18, 2023
Generative AI is taking the tech industry by storm, so if your organization does not have a comprehensive AI plan in place, now's the time to get started
AI is crucial for today's businesses, providing analysis that empowers and facilitate better decision making. It's even been shown that organizations that leverage insights provided by AI experience higher ROI, sales growth, more efficient operations, faster time to market, and increased customer engagement and satisfaction. However, AI teams have a wide variety of enabling technologies and tools and platforms to choose from, ranging from generative AI to machine learning and everything in between. They must understand which will produce the best results for their business.
In this Summit, industry leaders, experts and practitioners provide advice to help you make better buying decisions, get the most of your AI investments, and help AI teams increase their value.
Register for free and gain access to live webinars, fireside chats and keynote presentations from leading AI innovators, vendors and evangelists.
Leveraging AI in the Enterprise
October 17-18, 2023
---
October 17 | Top AI Use Cases
Widen your knowledge of data science processes and the technologies that can enable your analytics
More content to follow shortly!
1:00PM BST | 8:00AM EDT | 8:00PM SGT
AI for Building, Maintaining, and Scaling Intelligent Enterprises | Learn more
11:00AM EDT | 4:00PM BST | 11:00PM SGT
AI-Assisted Data Storytelling | Learn more
1:00PM EDT | 6:00PM BST | 1:00AM SGT +1
Generative AI in Enterprise Operations | Learn more
---
October 18 | Selecting AI Tools and Platforms
Explore the tools and platforms available on the market and hear key buyer considerations
More content to follow shortly!
11:00AM BST | 6:00PM SGT | 6:00AM EDT
Open Source Vs. Commercial AI Platforms: Make the Right Choice for Your Business | Learn more
11:00AM EDT | 4:00PM BST | 11:00PM SGT
De-Noising AI: Why Quality Beats Quantity for Humans and Machines Alike | Learn more
2:00PM EDT | 7:00PM BST | 2:00AM SGT +1
Why Semantic Knowledge Is So Important for a Trustworthy Enterprise AI | Learn more
Diamond Sponsor
DataRobot
Platinum Sponsor
Progress MarkLogic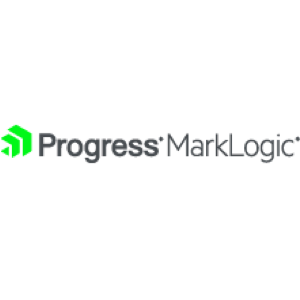 Presenters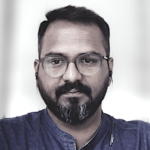 Audience
CIOs, CTOs, MDs, Heads, EVPs, SVPs, VPs, Directors, Managers, Advisors, Partners and Consultants within:
IT / IT Architecture / IT Infrastructure
Systems Engineering / Software Engineering
Solutions Architecture
Project & Product Management
Artificial Intelligence / AI Automation / Innovation
Data Analytics & Strategy / Data Center Operations
Cloud Architecture
Cybersecurity
Machine Learning
Data Management / Data Architecture / Data Security
Network Development / Network Operations
Customer Experience / Customer Engagement
Previous Speaking and Attending Companies
Accenture, Aerospike, Adobe, Alkhabeer Capital, American Red Cross, Aon Corporation, Apple Inc, BAE Systems, Ball Corporation, Bank of America, BBVA, Bitconnect, Boeing, Bosch, Bestel, BMO, BNP Paribas, Booz Allen Hamilton, Capgemini, Capital One, CapTech Ventures, CBT Company, CFAO Group, Challenger Stone, Chevron, CIGNA, Claranet, Cobra Trading, Cognigo, CoreSite, Cogent International
Cox Communications, Credit Suisse, DBS Bank, Deloitte, Deutsche Bank, Dow Jones, Duke Energy, Energy Transfer, Engen Petroleum Ltd, Ericsson, Evolutio, EY, FedEx, Finastra, Fiserv, Federal Reserve, Ford Motor, General Dynamics, General Motors, Hewlett Packard Enterprise, Parkway Corporation, Hilton Hotels, Hitachi, Huawei Technologies, Inertial Labs, Ingenico, Infiltron Software Suite, Kaiser Permanente
Kiewit, Leeds Building Society, Lenovo, LG Electronics, LinkedIn, Lockheed Martin, Marsh Inc, McAfee, Morgan Stanley, MUFG, Netflix, Nokia, Nomura, Northrop Grumman, Optum, Oracle, Pacira Pharmaceuticals, Palomar Health, Panasonic, Paystack, PepsiCo, PETROBEL, Pfizer, Plug and Play, PwC, QBE Insurance Group, Raytheon Technologies, Refinitiv, Repsol, Samsung Electronics, Saudi Telecom
Schellman, Schneider Electric, Scotiabank, SecurityHQ, Select Sires, Siemens, SK Telecom, Symantec, Teladoc Health, Telenet, Tigermar Global, Trustwave, Union Pacific Railroad, U.S. Bancorp, U.S. Coast Guard, Universal Computer Center, US Air Force, US DOJ, US Government, Verisure Innovation AB, Verizon, Vesta Corp, Visa, Volkswagen AG, Volvo, Walt Disney, Wells Fargo, Westlake Chemical Corporation, YETI
In Partnership With
TechTarget Editorial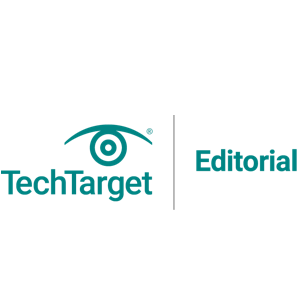 Get more out of BrightTALK Summits