Updating the Enterprise Data Center
October 10, 2023
The enterprise data center is alive and well, but must embrace some of the characteristics of cloud computing to meet modern demands
Despite speculation that data centers are a dying breed, on-premises centers continue to grow and evolve. In the upcoming years, enterprises are expected to increase their number of on-premises locations and transition to a more cloud-focused infrastructure. To truly utilize the capabilities of the cloud, they must also implement a cloud-like experience for their on-premises data centers and improve their public cloud connections. This means that the future of the data center looks quite different from the present.
Enterprises in the midst of modernizing their application infrastructure and migrating to the cloud are increasingly realizing they also need a cloud-like experience for on-premises data centers. They also need improved public cloud connectivity that includes consumption-based procurement models.
View on-demand webinars and fireside chats from leading innovators, vendors and evangelists.
Updating the Enterprise
Data Center
October 10, 2023
11:00AM BST | 6:00PM SGT | 6:00AM EDT
The Enterprise Data Center: Reports of My Death Are Greatly Exaggerated | Learn more
1:00PM BST | 8:00AM EDT | 8:00PM SGT
Embracing the Digital Era: Unlocking Data Centre Environmental Sustainability | Learn more
11:00AM EDT | 4:00PM BST | 11:00PM SGT
Enhance Data Center Sustainability With Data Center Maturity Model TS 50600-5-1 | Learn more
1:00PM EDT | 6:00PM BST | 1:00AM SGT +1
Power, Density, Automation: Keys to a Next Generation Data Center Approach | Learn more
2:00PM EDT | 7:00PM BST | 2:00AM SGT +1
Data Science in the Enterprise: Leveraging MLOps in the Enterprise | Learn more
5:00PM EDT | 10:00PM BST | 5:00AM SGT +1
Weaponized AI and GPT: Updating Data Center Security Practices | Learn more
Platinum Sponsor
Anaconda
Presenters
Audience
CIOs, CTOs, MDs, Heads, EVPs, SVPs, VPs, Directors, Managers, Advisors, Partners and Consultants within:
IT / IT Architecture / IT Infrastructure
Systems Engineering
Software Engineering / Data Engineering
Solutions Architecture
Data Analytics & Strategy / Data Center Operations
Cloud Architecture
Cybersecurity
AI Automation / Machine Learning
Data Architecture / Data Security
Data Management
Network Development / Network Operations
Project & Product Management
Previous Speaking and Attending Companies
Accenture, Aerospike, Alkhabeer Capital, American Red Cross, Aon Corporation, Apple Inc, BAE Systems, Ball Corporation, Bank of America, BBVA, Bitconnect, Boeing, Bosch, Bestel, BMO, BNP Paribas, Booz Allen Hamilton, Capgemini, Capital One, CapTech Ventures, CBT Company, CFAO Group, Challenger Stone, Chevron, CIGNA, Claranet, Cobra Trading, Cognigo, CoreSite, Cogent International
Cox Communications, Credit Suisse, DBS Bank, Deloitte, Deutsche Bank, Dow Jones, Duke Energy, Energy Transfer, Engen Petroleum Ltd, Ericsson, Evolutio, EY, FedEx, Finastra, Fiserv, Federal Reserve, Ford Motor, General Dynamics, General Motors, Hewlett Packard Enterprise, Parkway Corporation, Hilton Hotels, Hitachi, Huawei Technologies, Inertial Labs, Ingenico, Kaiser Permanente
Kiewit, Leeds Building Society, Lenovo, LG Electronics, LinkedIn, Lockheed Martin, Marsh Inc, Morgan Stanley, MUFG, Netflix, Nokia, Nomura, Northrop Grumman, Optum, Pacira Pharmaceuticals, Palomar Health, Panasonic, Paystack, PepsiCo, PETROBEL, Pfizer, Plug and Play, PwC, QBE Insurance Group, Raytheon Technologies, Refinitiv, Repsol, Samsung Electronics, Saudi Telecom
Schellman, Scotiabank, SecurityHQ, Select Sires, Siemens, SK Telecom, Symantec, Teladoc Health, Telenet, Tigermar Global, Trustwave, Union Pacific Railroad, U.S. Bancorp, U.S. Coast Guard, Universal Computer Center, US Air Force, US DOJ, US Government, Verisure Innovation AB, Verizon, Vesta Corp, Visa, Volkswagen AG, Volvo, Walt Disney, Wells Fargo, Westlake Chemical Corporation, YETI
Platinum Sponsor
Anaconda
In Partnership With
TechTarget Editorial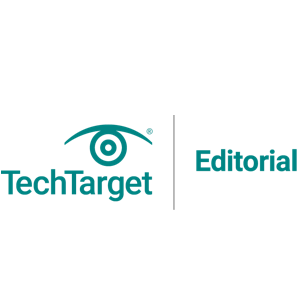 Get more out of BrightTALK Summits