Optimal Data Analytics
July 18-19, 2023
Unleash the power of augmented analytics to optimize core business processes, source new revenue streams, improve customer satisfaction and drive long-term success.
With more data at your disposal than ever, data management and analytics have never been more critical to defining long-term success. Join this summit to explore how AI and ML are shaping the future of data analytics, and discover strategies to implement deep learning, neural networks, RPA, NLP and more while harnessing dashboards and visualizations to give teams access to valuable, easy-to-digest, real-time data insights.
Register for free to gain access to on demand webinars and fireside chats from the world's leading innovators, vendors and evangelists.
Optimal Data Analytics
July 18-19, 2023
---
July 18 | Benefits of AI and ML
Combine AI and ML to develop best-in-class decision-making processes, simplify complex business problems, and optimize CX.
11:00AM BST | 6:00PM SGT | 6:00AM EDT
Data-driven decision making: Harnessing AI and ML for digital strategy | Learn more
11:00AM EDT | 4:00PM BST | 11:00PM SGT
AI, Analytics & Automation: Step-by-Step Guide to Improving Business Metrics | Learn more
1:00PM EDT | 6:00PM BST | 1:00AM SGT +1
Accelerating and scaling AI-powered automation in Life Sciences | Learn more
2:00PM EDT | 7:00PM BST | 2:00AM SGT +1
Build an E-commerce Chatbot With Redis, LangChain, OpenAI | Learn more
3:00PM EDT | 8:00PM BST | 3:00AM SGT +1
Harness AI Superpowers with Multi-Cloud | Learn more
5:00PM EDT | 10:00PM BST | 5:00AM SGT +1
Extending automation with AI capabilities | Learn more
6:00PM EDT | 11:00PM BST | 6:00AM SGT +1
Ethical considerations in data-driven decision making | Learn more
---
July 19 | Accessible Dashboards and Visualizations
Democratize your data, empowering teams across departments with the tools they need to develop future-proof analytics processes.
11:00AM EDT | 4:00PM BST | 11:00PM SGT
Creating accessible data visualizations and evaluating appropriate tools | Learn more
5:00PM EDT | 10:00PM BST | 5:00AM SGT +1
Analyzing the analytic user experience | Learn more
Presenters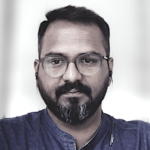 Platinum Sponsors
Faction
Redis
Audience
C-Suite, MDs, Heads, EVPs, SVPs, VPs, Directors, Managers, Advisors, Partners and Consultants within:
IT / IT Security / IT Operations
Network Security / Systems Engineering
Internal Audit / Compliance / IT Risk
Incident Response
Data Analytics / Data Management
Data Privacy / Data Security
Cloud Security / Solutions Architecture
Identity Management
Cybersecurity / Cyber Intelligence
Product Management
Service Delivery
Breach / Threat Detection
Previous Speaking and Attending Companies
Accenture, Aerospike, BAE Systems, Ball Corporation, Bank of America, BBVA, Bitconnect, Boeing, Bosch, Bestel, BMO, BNP Paribas, Booz Allen Hamilton, Capgemini, Capital One, Chevron, Cognigo, CoreSite, Credit Suisse, Cox Communications
Deloitte, Deutsche Bank, Duke Energy, Energy Transfer, Ericsson, Evolutio, EY, FedEx, Finastra, Fiserv, Federal Reserve, General Dynamics, General Motors, Hilton, Huawei Technologies, Ingenico, Infiltron Software Suite, Kaiser Permanente
Kiewit, Leeds Building Society, Lenovo, LG Electronics, LinkedIn, Lockheed Martin, Morgan Stanley, MUFG, Netflix, Nokia, Nomura, Panasonic, Pfizer, PwC, Northrop Grumman, Raytheon Technologies, Refinitiv, Repsol, Samsung Electronics
SecurityHQ, Siemens, SK Telecom, Symantec, Telenet, Trustwave, Union Pacific Railroad, Universal Computer Center, US Air Force, US DOJ, US Government, Vesta Corporation, Visa, Volvo, Walt Disney, Wells Fargo, YETI, and more!
In Partnership With
TechTarget Editorial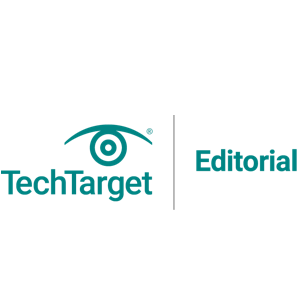 Get more out of BrightTALK Summits