Employee Experience in the Hybrid Workplace
July 11-12, 2023
Expand and empower your workforce with the latest recruitment technology and workplace learning training tools.
With the hybrid workplace here to stay, employers are facing unprecedented challenges to recruiting and retaining workers in these uncertain times. Join this summit to hear from leading experts on the newest solutions for enhancing the workplace learning process, the leading tools and technology to get a pulse on what employees really need, and the talent technology companies can use to ensure they recruit the right people for the right positions.
View on demand webinars and fireside chats from the world's leading innovators, vendors and evangelists.
Employee Experience in the Hybrid Workplace
July 11-12, 2023
---
July 11 | Workplace Learning and Development
Discover the latest solutions and technologies to ensure employees are always learning, engaging and up to date with the latest company processes and workflows.
July 11, 2023
1:00PM BST | 8:00PM ET | 8:00AM SGT
The secret drivers to nurture a learning culture in your company
Learn more
July 11, 2023
4:00PM BST | 11:00AM ET | 11:00PM SGT
The Power of People: Elevate business performance with a people-first culture
Learn more
July 11, 2023
6:00PM ET | 11:00PM BST | 6:00AM SGT + 1
Adopt positive power skills to influence a people-centric team
Learn more
---
July 12 | Benefiting from Recruitment and Employee Engagement Technology
Get insight into your employees to ensure they remain productive and untroubled in their hybrid work setups.
July 12, 2023
11:00AM BST | 6:00PM SGT | 6:00AM ET
A coaching style of management in remote or hybrid environment | Learn more
July 12, 2023
4:00PM BST | 11:00AM ET | 1:00PM SGT
Trends in recruitment and talent technology | Learn more
July 12, 2023
1:00PM ET | 6:00PM BST | 1:00AM SGT +1
Leveraging AI in recruitment and employee engagement in the hybrid workplace | Learn more
July 12, 2023
2:00PM ET | 7:00PM BST | 2:00AM SGT +1
The Value of Enterprise Search in Improving Employee Experience | Learn more
July 12, 2023
3:00PM ET | 8:00PM BST | 3:00AM SGT +1
Connecting People & Benefit Experiences Across A Dispersed Workforce | Learn more
July 12, 2023
5:00PM ET | 10:00PM BST | 5:00AM SGT +1
Collaboration Behavior Data: Where it Fits in for Enhancing Employee Experience | Learn more
Platinum Sponsor
Upland Software
Summit Sponsor
AT&T
Presenters
Audience
C-Suite, MDs, Heads, EVPs, SVPs, VPs, Directors, Managers, Advisors, Partners and Consultants within:
Employee Experience / Employee Engagement
Talent Management
Human Resources / People Operations
Customer Experience / Customer Engagement
Workplace Technology Infrastructure / IT Infrastructure
Workplace Solutions
Creative Learning & Development
Recruitment / Talent Acquisition
DEI & Culture
Previous Speaking and Attending Companies
Aberdeen Asset Investment, Allianz Bank, American Mortgage Consultants, Ameris Bank, Applied Insight, Bank of America, Bayer AG, BBVA, BMO, Barclays, Berkeley Research Group, Brookfield Global Asset Management, BCS Consulting, Canadian Red Cross, Capital One, Challenger Store, CIBC, Citi, Chubb Corp, Comerica Bank
Competitive Capabilities International Ltd, Credicorp Capital, Credit Suisse, Deutsche Bank, Duke Energy, DXC Technology, Ecolab Inc, EV Cargo Ltd, Everis, First Bank, FIS, Fidelity Bank Plc, Fiserv, Fisher Investments, FirstCaribbean International Bank, FRB Chicago, FTI Consulting, General Dynamics, Hexagon PPM, Hitachi Digital Payment Solutions, HSBC, Humana, Invesco
Jollibee Foods Corp, JPMorgan Chase, Jumio, Love's Travel Stops & Country Stores, MasterCard, Manulife Investment Management, Marsh, Morningstar, Momentum Advisors, MUFG, National Bank of Romania, Nokia, Northwestern Medical, Philip Morris International, PNC, Praxis, Preqin, Provident Financial Plc, Repsol, Red Hat, RBS, Scotia Bank, Shinhan Bank America, Sony Corp
State Farm, Standard Chartered Bank, State Street Global Advisors, TD Bank, Telenor Microfinance Bank Ltd, TotalEnergies, Trustwave Holdings LLC, TwentyFour Asset Management, USAA, US Bank, USCIS, US DOJ, United Bank, Vanguard, Verizon, Vodafone, Vesta Corporation, Wonderful Recruitment and Training, World Health Organization, WSP Global, Zurich, and more!
In Partnership With
TechTarget Editorial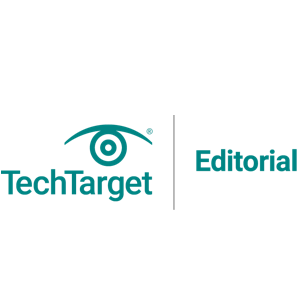 Get more out of BrightTALK Summits